Hearths made of stone comply with the new fire safety standards of 2021.
Since 2021, new rules have been in effect, according to which the lighting of a fire on the site is prohibited.
There are two rules to follow:
Removal of fire by 2 meters from combustible objects
The hearth should be at least 30 cm deep. (as shown in the photo, 3 rings 20 cm high and 10 cm deep inside)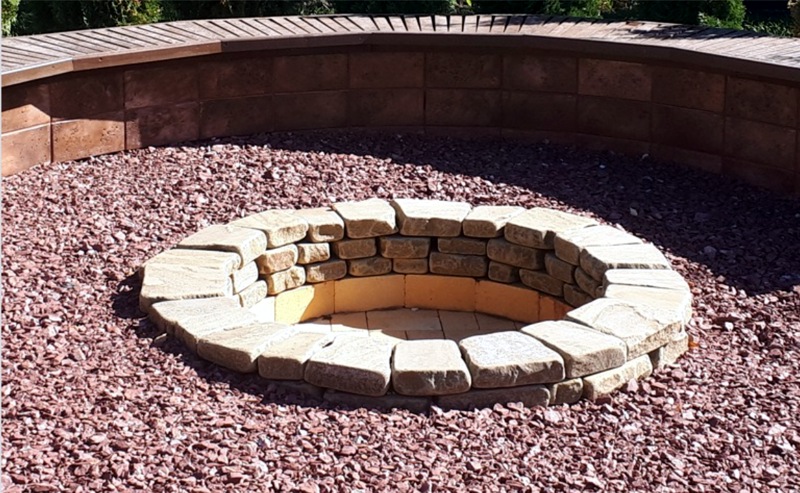 Hearth made of natural stone in the country:
✔ The simplest solution that is available to absolutely everyone. It looks nice, comfortable and completely safe.
✔ It can always be disassembled or moved to another place in case such a need arises.
✔ The stones are flat and do not need to be bonded to each other with a cement solution. It does not require special care and looks natural.
✔ The material is fireproof. It is still necessary to protect from strong heat from the inside with fireclay plaster, or fireclay brick 4 cm thick.
I am often asked to make one ring 5 cm in diameter larger than the other rings in order to hide the inner plaster or brick.
Price 35460 rubles. The set includes 4 rings:
Hearth made of galtovannogo stone inner ring 900 mm, outer 1500 mm - 1 pc.
Hearth made of galtovannogo stone inner ring 1000 mm, outer 1500 mm - 3 pcs.
The thickness of one ring is 50-70 mm. The number of rings and diameter can be made to your order.
Fire is very important and even a small fire can look very original in the appropriate design.