Masonry stone is extracted by hand, chipping off layers.
It has a natural untreated surface and at the same time two parallel sides necessary for masonry.
The thickness of the stone is 60-120mm, dimensions from 150 to 400mm. The thickness of 60-120mm allows you to put a stone in a 150mm thick masonry both along (with a split end on the facade) and across (the front side is smoother and overall on the facade).
The strength of the M800 is sufficient for the construction of a strong wall with a thickness of 150 mm when reinforced with vertical pillars and compliance with the rules of masonry by a bricklayer.
High frost resistance of the material and moisture resistance of the stone without additional coatings with hydrophobic compounds.
The strength of sandstone allows the mason to chip the stone to the desired shapes without sawing. Thus, to preserve the natural texture without polished cuts, unlike granite.
The stone for the wall can be any 😄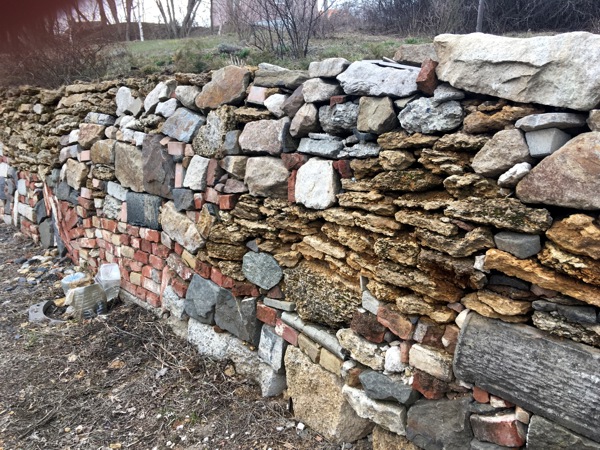 But it is better to use one, maximum 2 types of reliable natural stone with an abrasion period of 500 years.