Pie schemes for car paving with a natural stone plate
Paving stone for cars is better to take 40 mm for passenger cars and 50 mm trucks over 3 tons in weight.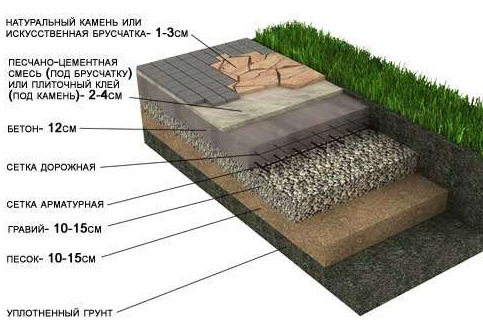 Diagram of a sandstone pedestrian paving pie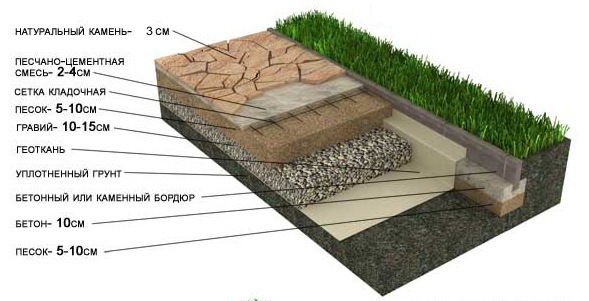 Pie diagram of a walking track and a grass path with a wide seam for a rounded stone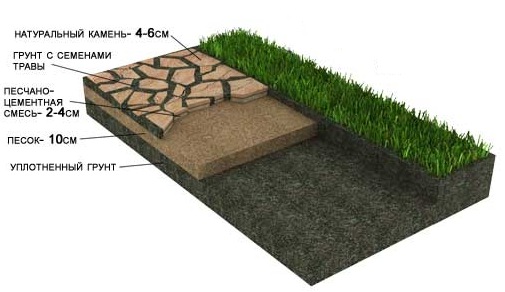 The result of using rounded gray-green for paving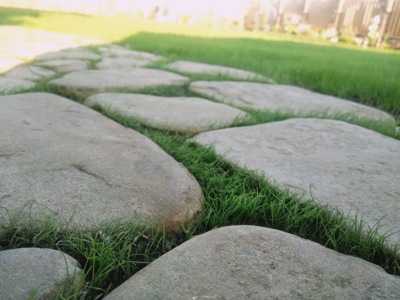 Which stone is better to choose for paving rounded or crushed?
As for the type of stone. The crushed stone is mined directly at the quarry,
sorting by quality and thickness and stacking on pallets before shipping to the customer.
But the rounded stone is still undergoing mechanical processing in a mechanical machine.
Where the stone with detachment is eliminated and only a strong stone remains.
And if you mount the stone on the paving yourself, then in case the stone gets out of the
of course, you will not get hurt and will not erase your sole.
Photos of the delivery of flagstone for paving
https://kamportal.ru/blogs/blog/tags/plitnyak-dlya-moscheniya