How to buy a sandstone stone cheap.
Customers are used to looking for cheaper places. This is good when buying what they produce: refrigerators, televisions, bricks… But this is not suitable for stone, because stone is not produced, but mined.
There are different levels of stone sorting during mining. At the quarry, there are usually not high requirements for the stone during selection. And therefore, the quality level of the stone is only 60% consistent with the demanding level of builders and landscape designers.
STONE PORTAL, in order for customers to have the opportunity to save money and time when buying high-quality stone, made a selection of suppliers who give a high level of stone quality. And carries out constant control over the shipped batches of stone, literally selecting the best pallets with stone and rejecting the unfit stones encountered.
As a result, when the stone arrives to the customer from one pallet of our stone, 90% goes to work against conventional quarry shipments, where the quality is 60-65%.
If the quality is poor, the client overpays for the stone itself and for the delivery of 40% of the garbage-quality stone.
Therefore, before choosing from whom to buy a stone, make sure of the quality of shipments.
An example of a photo of sandstone shipments over 6 years.
Natural stone, quarrying at a stone quarry of sandstone flagstone.
It is more profitable to buy flagstone directly from the quarry with a batch of 6 pallets. The price of flagstone for paths and the price of flagstone for cladding for 1 pallet is the same, but at different thicknesses it has a different quadrature.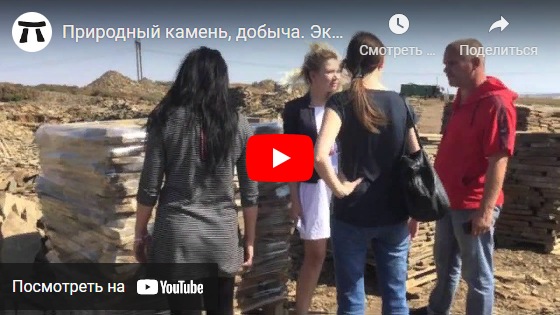 HOW NOT TO MAKE A MISTAKE WITH THE THICKNESS OF THE FLAGSTONE STONE. How to choose the right thickness of sandstone plates.
Before you buy a sandstone stone, you need to determine the thickness and calculate from the quadrature of the works the volume of purchase in multiples of pallets (1 M3).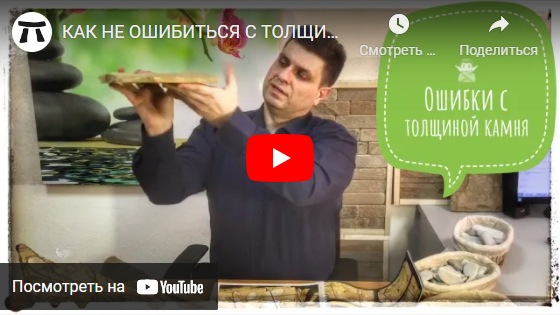 It is easier to buy a flagstone stone from a quarry
In which cases is it justified to buy sandstone from a quarry:
the amount of stone from 10 tons, i.e. the weight of 10 tons at different thicknesses looks like this:


| | | |
| --- | --- | --- |
| Fraction | Quantity weighing from 10 tons* | Weight 1 m2 |
| 15мм | 252 м2 или 6 м3 | 42 кг |
| 20мм | 210 м2 или 6 м3 | 51 кг |
| 30мм | 150 м2 или 6 м3 | 74 кг |
| 40мм | 100 м2 или 5 м3 | 98 кг |
| 50мм | 80 м2 или 5 м3 | 125 кг |
| | * the number of m2 is a multiple of pallets | |

your delivery region is included in list of natural stone delivery regions
After forming a basket with an assortment of natural stone and choosing a delivery city in the order, the final price of a flagstone stone with delivery satisfies you
Our wholesale price of flagstone sandstone with delivery, subject to the above conditions, is always lower than the price of flagstone stone at retail points of sale of stone in your city, taking into account delivery.
Photo of the delivery of sandstone flagstone
https://kamportal.ru/blogs/blog/tags/plitnyak-peschanik