THE MOST POPULAR STONE FOR LANDSCAPE DESIGN. Yellow river sandstone.
It is profitable to buy a flat stone from a quarry with a batch of 10 tons.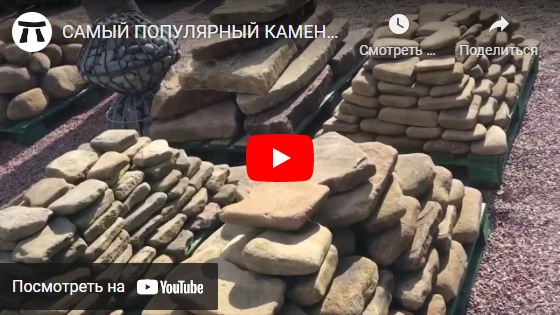 Flat cobblestone is often used together with pebbles for catchment, lining the day of a dry stream.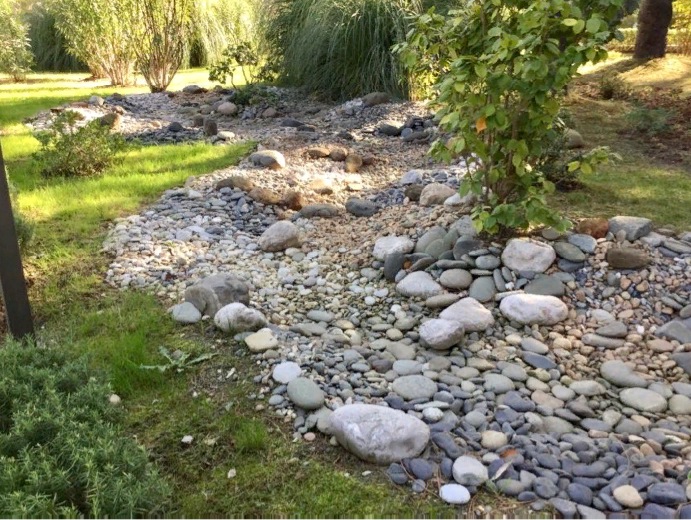 Sample solution:
Flat river cobblestones of shades of gray, harmonious for the stream, were chosen.
The device of the stream:
1. Tamp down the ground and bury 600 mm.
2. Spread out the geotextile.
3. Spread the film.
4. Lay a flat stone with scales, according to the "flow".
The width along the arc with the deepening will be 👇1.2 meters., the thickness of the laying is up to 100 mm

Request quantity: 155 sq.m. * 1.2 m = 186 m2 * 0.1 m. = 18 m3 * 1.7 tons = 30 tons.
Examples of works