The STONE PORTAL company supplies stone for the construction of retaining walls and other elements of road construction.
For the manufacture of stones, rocks are used - granite, diabase, basalt, as well as sandstone.
At the same time, due to the high hardness of the stones, they do not need to be repaired or replaced often.
Depending on the task, the stone can have different shapes: rectangular, oval or round.
Example. The support wall with a cross section of 0.5 x up to 1 meter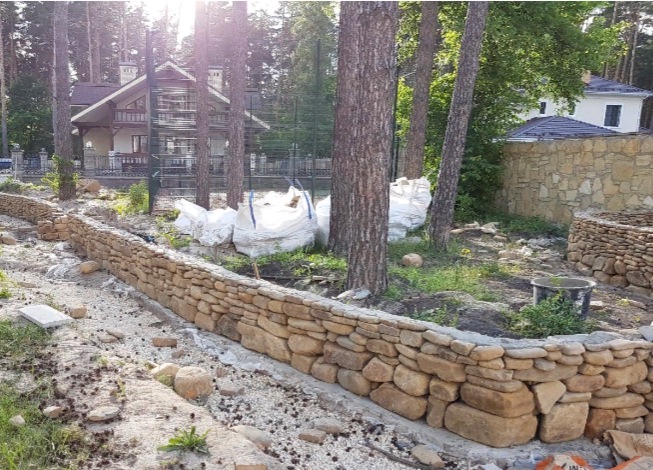 Decision:
1. Since the retaining wall has a complex structure, the stone will be supplied in various sizes in proportion to the requested team.

2. Request quantity: 93 square meters * 0.5 m * 1m = 46.5 m3 * 1.7 tons = 79.05 tons.

3. Examples of works