Buy natural stone directly from the quarry 🚛 delivery in Russia
Minimum order: hearths from 1 piece, natural stone from 10 tons
I supply natural stone - that's what I've been doing for the last 17 years / Igor Shevkov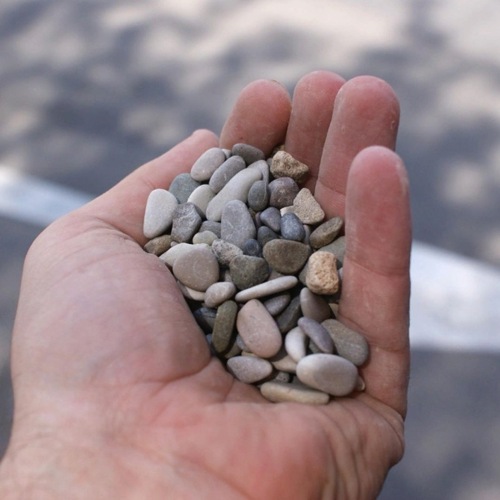 I supply tons directly from quarries and am responsible for the quality of each piece.
Earlier I used to be a 1C programmer who automated dozens of companies and productions in Rostov-on-Don. I felt like a God in 1C. But I decided that automating my business is much more grateful than others.
By the will of fate, I took up a natural stone. I had 4 positions gray and red sandstone and river pebbles and cobblestones.
Now there are 190 of them, all these years I've been scouring the quarries:
looking for stones with a twist
by separating them into separate positions
seeking a certain quality of selection from career workers
making high-quality photos
classify and come up with a name
I recommend new positions as options for the landscape
I beg for photos of my clients' finished works.
Finally:
I have assembled a team from partner quarries that mine the highest quality stone.
I constantly check and recheck each delivery, make photo reports to fix the quality of natural stone.
I am seeking my dealer discounts so that the price is favorable for you.
I am looking for reliable carriers and at the same time they took the stone on return flights at an inexpensive rate, so that it would be profitable for you to receive the stone with delivery for a thousand kilometers.
And the whole deal in white with the contract account and payment of taxes on my part.
Automation allows you to perform all 44 actions for each shipment in a timely manner, without problems.
And I will pick up a stone for your landscape projects or identify it from a photo.
Since you've read to the end, I'll tell you why I'm telling you all this.
These are all things that are not obvious and many potential customers are looking for me, but there are no those among their friends, who worked with me.
And you just need to look at this site and you will understand the sincerity of my words!